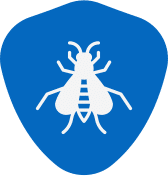 Bee and Wasp Control Adelaide
We Will Remove Them Permanently!
Bees are an extremely important part of our ecosystem, but in the wrong place at the wrong time, they can become a pest and cause harm. They can be dangerous when they build a hive in your home, garden, or business location. Call Elite Pest Control, we are local to Adelaide and pride ourselves on being the trusted pest control company who gets it right every time for bee and wasp control and removal services Adelaide wide. Our affordable bee and wasp removal services are fast, reliable, and available 7 days a week.
If you have a bee or wasp infestation on your property, you should never attempt to remove the hive yourself. You should never put yourself or people around you in danger by doing the wrong thing. We recommend you close all windows and doors and keep anyone with an allergy away from danger. Keep your pets and children away from any suspected nesting sites or beehives until you get a professional to inspect and work on a suitable treatment. When bees and wasps feel threatened, they sting which can be extremely painful and can cause severe allergic reactions in some people. Do not spray the nest with any insecticide as that would aggravate the insects and cause hundreds of bees or wasps to swarm and sting you at once. Don't let this happen, call Elite pest Control and we will remove bee/wasp safely, and prevent them from returning.