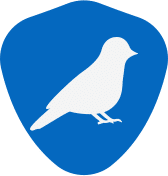 Bird Pest Control Adelaide
Leave Your Bird Problems to Us!
At Elite Pest Control Bird Services we have been providing expert bird pest control and bird removal services to customers across the Adelaide area for over 10 years. 
We can help with the control and prevention of all bird problems. 
We offer customised solutions to prevent feral pigeons, seagulls, and other types of pest birds from roosting and fouling on buildings.  
Our pest bird specialists keep the birds away with our effective bird control services Adelaide.
All treatment plans are custom made to suit the individual requirements. 
Our technicians will offer competent advice and a professional service ensuring that our pest control works are carried out to the highest of standards.
We strive to be responsive, flexible, reliable, and cost effective for all our pest control Adelaide services.  
Just call us now for a fast and reliable response to anywhere in Adelaide.
Why need bird control?
Pest birds cause massive damage across Adelaide every year to roofs, buildings, automobiles, machinery, even poor brand image and much more, costing thousands of dollars to residents and business owners. Pest birds can also spread bacteria and disease. Some of the problematic birds include pigeon, house sparrow, seagull…to name a few. It is not usually simple to get rid of birds, which is why you want professionals with years of bird control experience to help you with the bird problem. At Elite Pest Control our bird specialists have access to the best techniques and equipment to offer great results and effective pest control. We will provide a thorough analysis of the problem before applying personalised bird control method to best suit your requirements. We remove all pest birds without physically harming them and our professional bird control team is incredibly careful of not damaging your property in any way. Call us now for a professional bird control service Adelaide, backed by our warranty for added peace of mind.