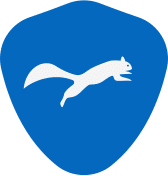 Fast Possum Removal Adelaide Service
Rely on Our Licensed Possum Removal Technicians
If you are dealing with a possum problem and looking for effective possum removal and control services in Adelaide, call the Elite Pest Control team now! Our possum removal experts are available 7 days of the week and are dedicated to safely removing possums from your property, restoring your peace of mind and safety. Our locally based possum removal team is fully licensed and trained to humanely remove possums from residential or commercial providing professional possum removal Adelaide wide. For any pest problem, especially if you're dealing with possums, the easiest and most cost-effective way is to get help from a licensed possum expert at Elite Pest Control. Possum removal is not offered by all pest control companies as there are certain laws you must adhere to remove these creatures from any property.  When it comes to Possum Removal Adelaide, we are licensed, use eco-friendly solutions, follow the protocols, and have you covered!
Book a Adelaide possum removal and control service you can rely on with superior customer service at Elite Pest Control.
How We Help in Possum Control 
Possums are the same size as a domestic cat, and these nocturnal marsupials may appear cute and cuddly, it's not safe or a good thing to have around your home. They can damage your roof, garden, or accessible areas in more ways than one. Possums usually cause a lot of annoyance as they can get extremely noisy at night, stain your property, and release bad odour with urine and faeces, and damage your garden as they enjoy feasting on fruits, vegetables, and shrubs. When you call us to take care of your possum problem, we offer effective and safe pest control services to deal with the problem for good. Our technicians are extremely careful of your property and do not harm possums in any way. We respect and conform to the Wildlife Act and all the other relevant pest control codes and Australian Standards. After we safely remove the possum(s) from your property, we will safely relocate them to another place which is more suited to their needs.